Origami Deutschland organizes an international convention once a year. A variety of workshops, an origami exhibition where participants can show their latest models, an open house for local visitors on Sunday morning, paper and book shops and lots of time for folding are all part of the agenda. Each year, we are happy to invite a special guest from Germany as well as two international special guests who will host unique workshops and exhibit their latest creations. Every year 200 - 240 origami enthusiasts join us for the convention. Non-members of Origami Deutschland are also welcome to participate.

On this page you will find additional information on our next annual convention (place, date, invitation, special guests, registration forms, deadline for contributions to the annual model collection and so on) as well as reviews of past conventions.
33rd International Origami Convention in Erkner from 12th to 14th May 2023
We are happy to announce that our 33rd International Origami Convention was a big success thanks to all 177 participants from from Germany, Argentina, Denmark, France, Netherlands, Austria, Poland, Portugal, Switzerland and the USA.

Many thanks to our special guests, workshop teachers and to the many hard-working helpers who contributed to the success of the meeting.

We look forward to seeing you again at the 34th International Origami Convention in Bonn from 3 to 5 May 2024!
Group Photo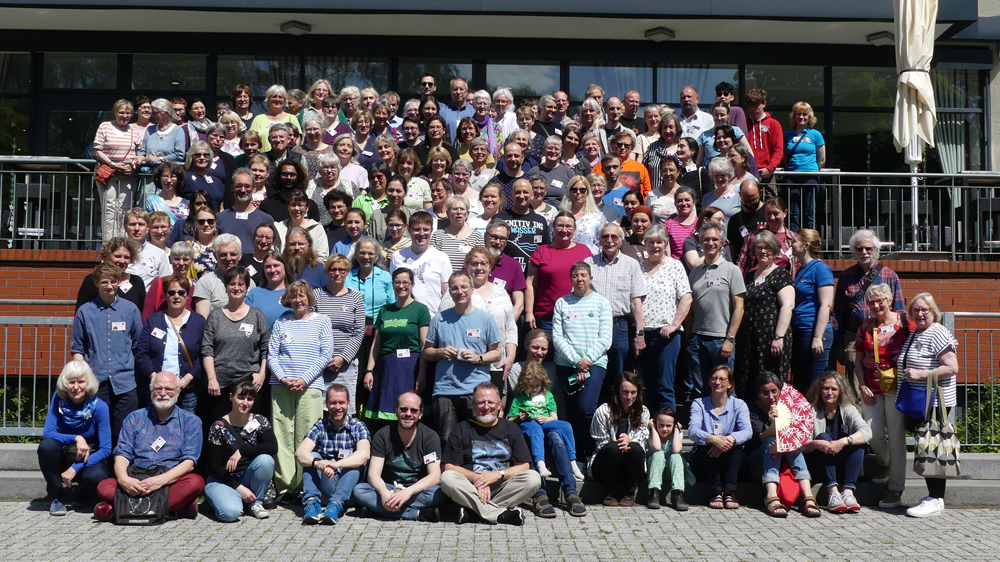 Photo: Walter Schindler
---
Special Guests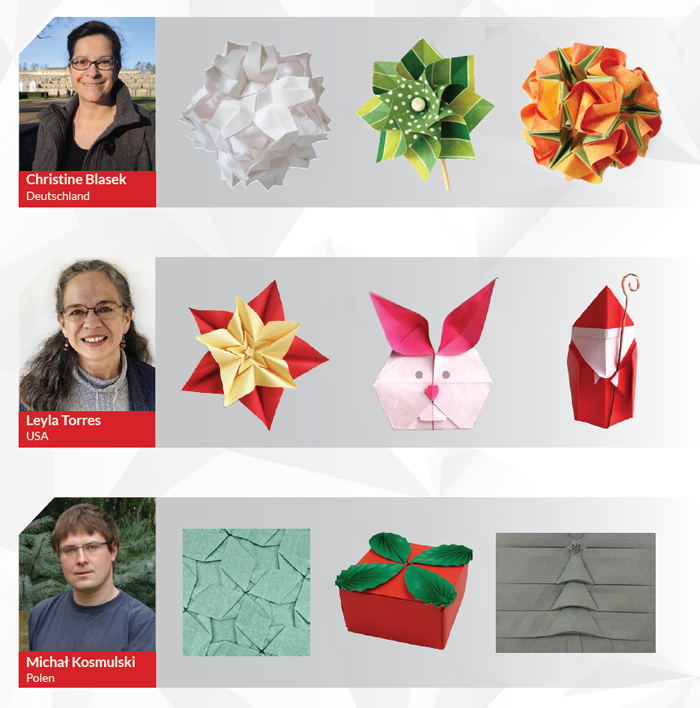 Photos: Christine Blasek, Leyla Torres, Michał Kosmulski
Design: blau DRUCK, Gera
---
The Winners of the Origami Competition Transformation
1st Place: Metamorphosis - Anton Kato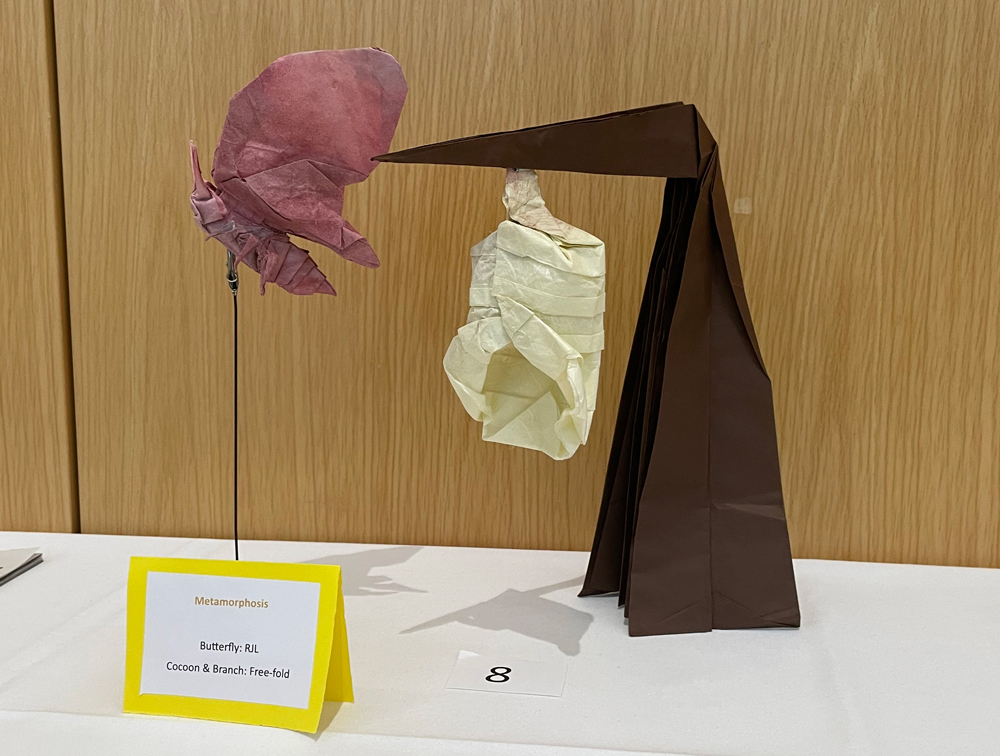 Photo: Antje Vagt
2nd Place: Curlicue designed by Assia Brill - Birgit Hegh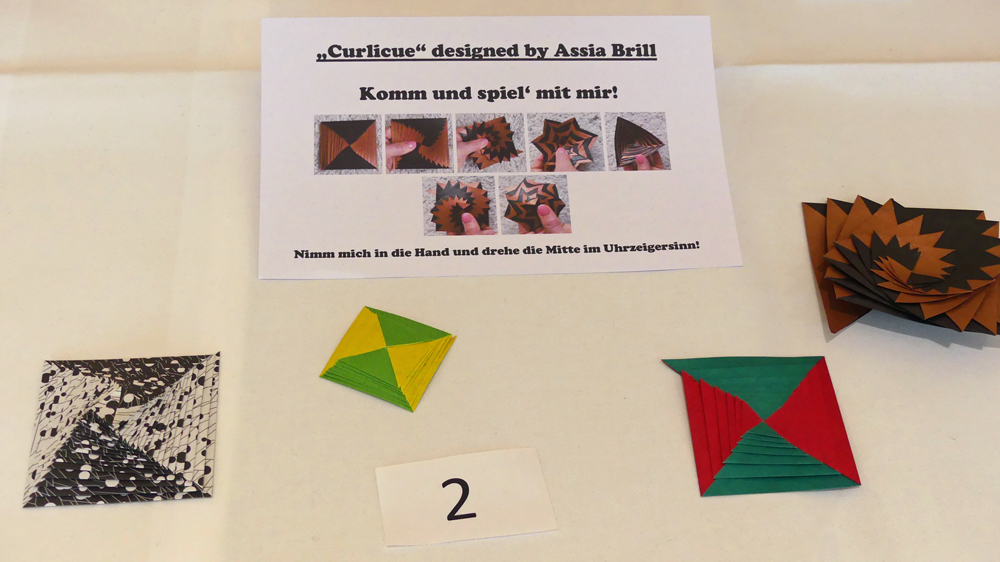 Photo: Walter Schindler
3rd Place: Letzte Woche noch eine bunte Zeitung... heute ein Täschchen - Karin Hortig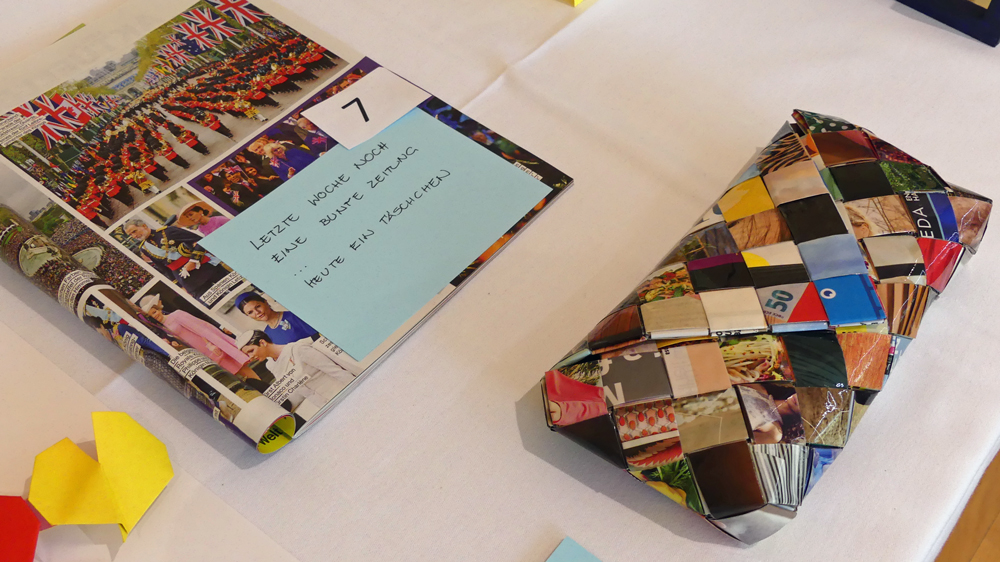 Photo: Walter Schindler