Other Origami Meetings in Germany
Origami Deutschland e.V. - Spring Folding Online on March 20, 2021
Online Origami Meeting via Zoom with workshops and a room for conversation from 9am - 6pm.
Language: German
Maximum number of participants: 300

Registration via online form.

Meeting details:
If you register to participate, we will send you an email until March 20, 2021 containing all necessary information you'll need to access our Zoom meeting and a temporary workshop schedule.
We offer appointments the week before our meeting to try out Zoom and troubleshoot potential issues. Please check the appropriate box on the registration form if you are interested.
The workshops will not be recorded. Whether there will be diagrams is at the discretion of the workshop teacher.

We are asking for help in organizing the online meeting. Anyone who wants to help us during the meeting, for example as a co-host (co-moderator), is encouraged to mention it under Co-Host in the registration form.

If you would like to give a workshop, please send us the form: workshop offer.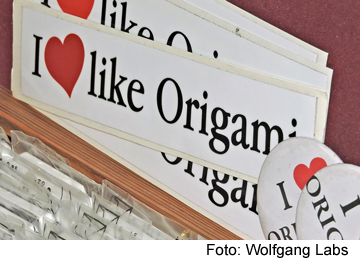 Origami Deutschland e.V. - Online Origami Meeting on June 12, 2021
We will release further information in the coming month.
---
Origami Conventions in Foreign Countries