Other Origami Meetings in Germany
---
Origami Conventions in Foreign Countries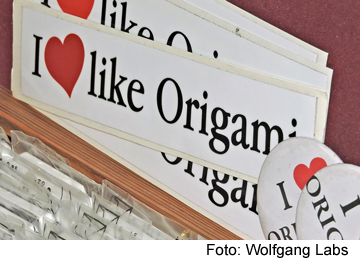 August 2020
Hungaria: 31st National and International Origami Convention in Pecs
August 6-9, 2020
Invitation
Poster
Registration form
---
Miscellaneous
CREATIVA 2020: 16 to 20 September 2020
Origami Deutschland e.V. will not be attending with a stand this year. Because of the Corona Pandemic the risk is just too big and the conditions require too much effort.
Thanks to all who have participated in the preparations so far. We hope to see you again at Creativa 2021.
---
Art exhibition at the Mathematikum Gießen until 27 September 2020:
"BOSC - Hier stimmt doch was nicht"
Flyer