Other Origami Meetings in Germany
Origami Deutschland e.V. - Online Origami Meeting on June 12, 2021
We will release further information in the coming month.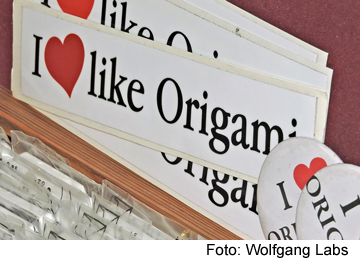 ---
Origami Conventions in Foreign Countries
March 2021
Origami Sociëteit Nederland: OSN weekend via Zoom
March 27-28, 2021
Further Information will be available at: https://www.origami-osn.nl/en from March 1, 2021.
April - Mai 2021
British Origami Society: Virtual Convention Spring 2021
April 10, 2021
Link: BOS Virtual Convention Spring 2021
Prices: GBP 5.00 for BOS members; GBP 15.00 for one year online membership and participation in the online meeting; GBP 15.00 meeting for non-members.
Origami USA: FoldFest Spring online
April 10-11, 2021
25-hour program, further information will probably be available from March 1, 2021 at https://origamiusa.org/calendar-event/foldfest-spring-2021
AEP (Spain): Online convention
April 30 - Mai 02,2021
Information (in Spanish) at www.pajarita.org/noticias/?p=579