Origami Deutschland organizes an international convention once a year. A variety of workshops, an origami exhibition where participants can show their latest models, an open house for local visitors on Sunday morning, paper and book shops and lots of time for folding are all part of the agenda. Each year, we are happy to invite a special guest from Germany as well as two international special guests who will host unique workshops and exhibit their latest creations. Every year 200 - 240 origami enthusiasts join us for the convention. Non-members of Origami Deutschland are also welcome to participate.

On this page you will find additional information on our next annual convention (place, date, invitation, special guests, registration forms, deadline for contributions to the annual model collection and so on) as well as reviews of past conventions.
29th International Convention of Origami Deutschland e. V.
May 26 - 28, 2017
Dear paper folders,
Origami is fascinating people all over the world and links us across borders. Let us fold together!
From 26th to 28th of May 2017 we would like to invite you to the 29th International Convention of Origami Deutschland e.V. We hope to experience an entertaining weekend together with all of you in the Gustav-Stresemann-Institute in Bonn.
We're looking forward to our special guests Melina Hermsen (Germany), Krystyna Burczyk (Poland) and Bernie Peyton (USA).
Meet fellow folders from home and abroad, take part in inspiring workshops of varying levels of difficulty, learn to fold new models and discover unknown origami paths. There will be something for everybody, no matter if beginner, advanced folder or experienced origami artist.
We're looking forward to meeting you!
Special Guests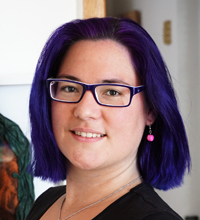 Melina Hermsen (Germany)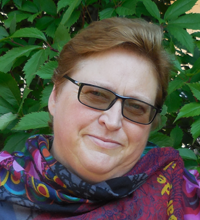 Krystyna Burczyk (Poland)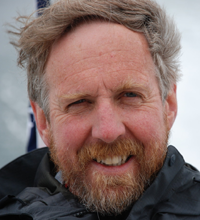 Bernie Peyton (USA)
Invitation
Invitation (PDF) with information about the programm, registration, etc.
Registration
Registrations will be accepted depending on occupied capacities.

Please send one of the following application forms to

.

1. Application as participant with overnight stay at GSI Bonn
2. Application as daily participant
Notes on editing the PDF forms:
The form may be edited, printed, saved and sent via email with the free Adobe Acrobat Reader 11 or DC. An email attachment may be generated via mouse click on the button "Send by email" as well.
Please note that web browser (Google Chrome, Firefox, etc.) use a proprietary PDF reader which does not support saving and sending of the completed form. The form should be saved locally first before it may be edited and sent with Adobe Acrobat Reader 11 or DC as described above.
Free download of Adobe Acrobat Reader DC: https://get.adobe.com/de/reader/
Workshops
Who wants to give a workshop?
Please complete the application form and mail it to:

Monika Peter
Pörsdorf 56
07586 Kraftsdorf
Germany
Email:



Deadline: March 31st, 2017
Convention Book
Who wants to provide a diagram for the convention book?
We will publish two diagrams per author only. Contributing authors will receive a copy of the convention book.
We would like to incorporate additional diagrams into one of the next issues of our magazine der Falter.
The deadline for diagrams is March 31st, 2017.

Contact Person:
Robin Scholz
Otterkiez 8
14478 Potsdam
Germany


Origami Competition 2017 - Theme: Play with me!
Please take your model with you to Bonn. All submitted models will be presented publicly at the convention exhibition. Participants of the convention will choose their favorites. The artists with the most votes will receive small prizes.

Conditions of participation:
1. Your work has to be clearly attributed to the Play with me! Theme.
2. You may only use paper for your entry. Auxiliary materials (glue, thread, etc.) are allowed.
3. Required information: model/title, author, folder, number of used sheets of paper/ number of pieces, auxiliary materials

If you are not able to come to our convention, you can send your model in to

Antje Vagt
c/o Rosengart & Elektro Vagt GmbH
Beim Handweiser 2
18311 Ribnitz-Damgarten
Germany

Deadline: May 7th, 2017


---
Review of past conventions
Freising 1989
Freising 1990
Bad Blankenburg 1991
Karlsruhe 1992
Freising 1993
Altenberg 1994
Freising 1995
Hohenwart 2000
Brannenburg 2001