News on Our Society and Around the Art of Paper Folding
The diagram for the star REGINA also contains the link to the video explaining how to put the modules together. Many thanks to Carmen Sprung!
---
Origami Deutschland e.V. - Online Origami Day, 9 October 2021
Further information coming soon.
---
---
---
Stern für Gabi Horn, Dresden
Diagram by Matthias Eichel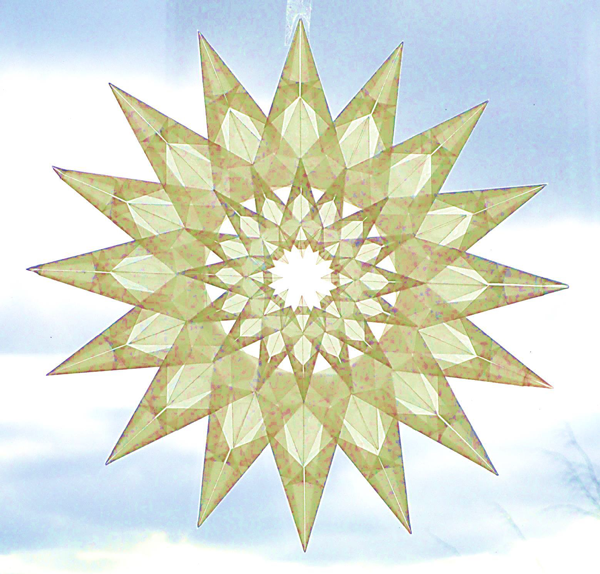 Photo: Matthias Eichel
---
New Book: Origami - 25 Sterne
by Carmen Sprung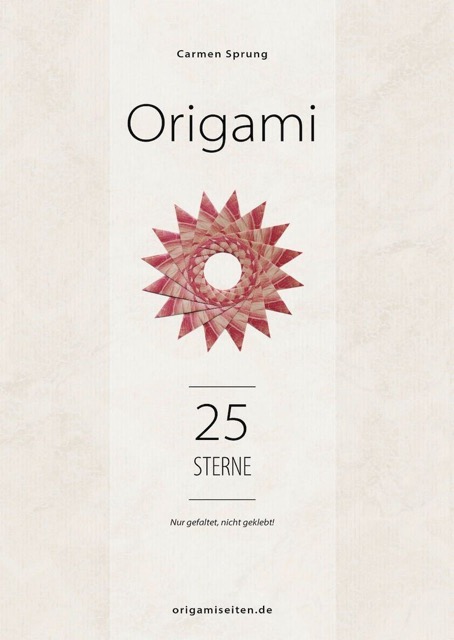 Cover: Carmen Sprung

Further information and ordering at www.origamiseitenshop.de
---
New Book: Shaping Paper: Breathing Life into Origami
by David Gachepapier (Author) and Dáša Ševerová (Illustrator)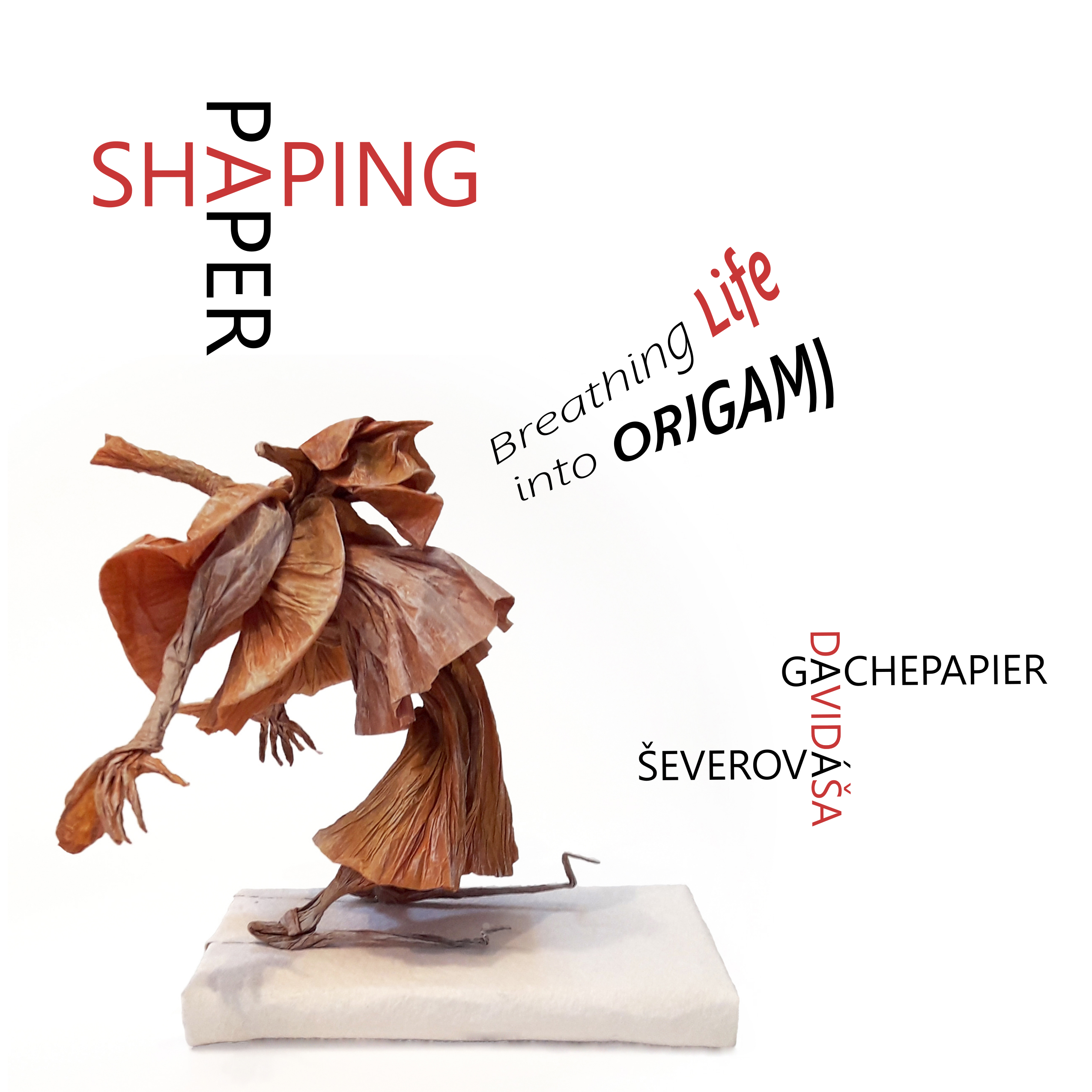 Foto: David Gachepapier

More information at www.amazon.de
---