News on Our Society and Around the Art of Paper Folding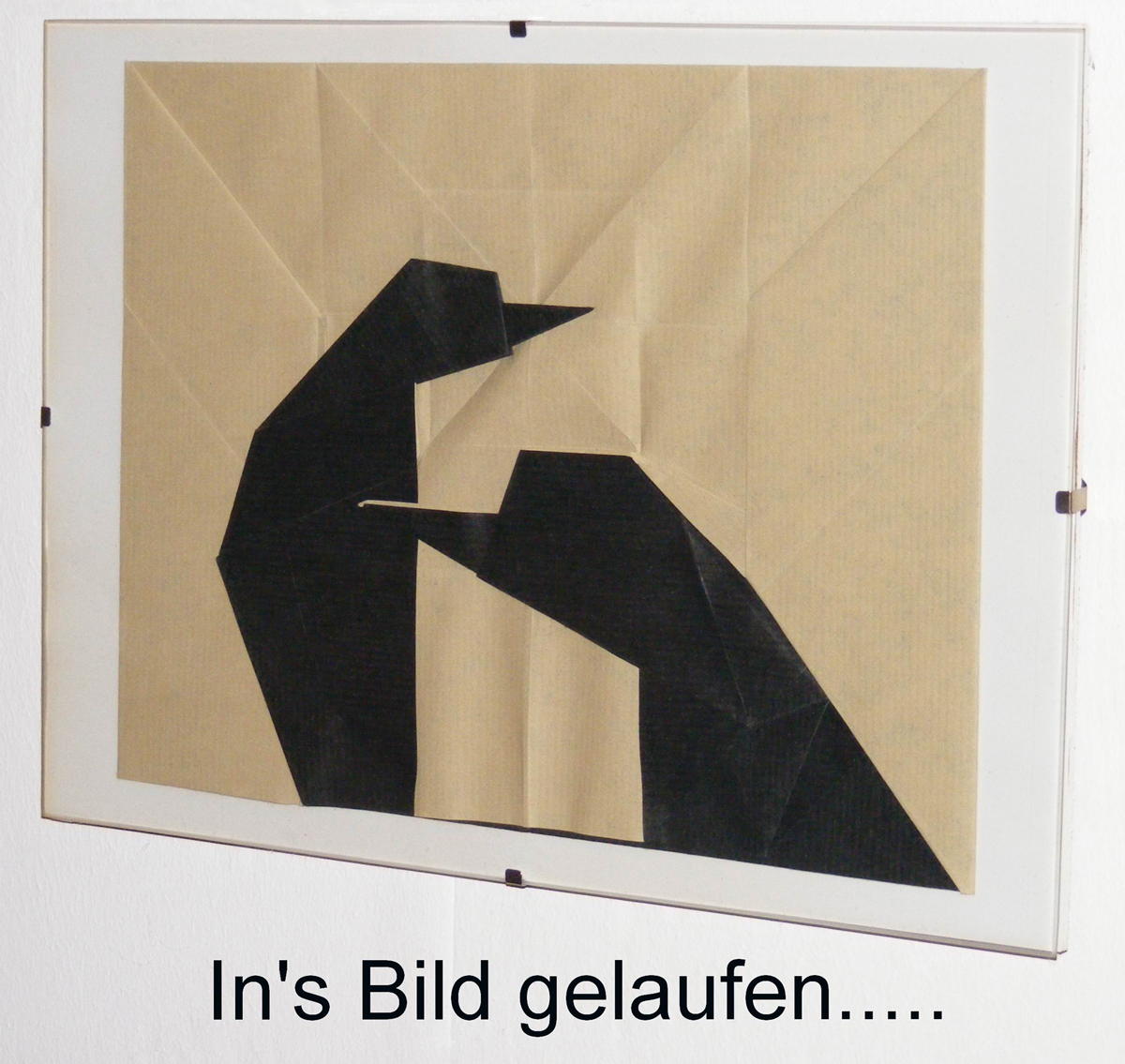 Picture of the Month
Penguin 99:
In's Bild gelaufen
Author/Folder: Klaus-Dieter Ennen

Author's website
Folding instructions
29th International Convention of Origami Deutschland e. V.
May 26 - 28, 2017
Dear paper folders,
Origami is fascinating people all over the world and links us across borders. Let us fold together!
From 26th to 28th of May 2017 we would like to invite you to the 29th International Convention of Origami Deutschland e.V. We hope to experience an entertaining weekend together with all of you in the Gustav-Stresemann-Institute in Bonn.
We're looking forward to our special guests Melina Hermsen (Germany), Krystyna Burczyk (Poland) and Bernie Peyton (USA).
Meet fellow folders from home and abroad, take part in inspiring workshops of varying levels of difficulty, learn to fold new models and discover unknown origami paths. There will be something for everybody, no matter if beginner, advanced folder or experienced origami artist.
We're looking forward to meeting you!

For more information about the programm, registration, etc., please see OD Conventions page.

Registrations will be accepted depending on occupied capacities.
---
Mathematikum Gießen, February 19 - March 26, 2017
Origami art by Evi Binzinger, Daniel Chang, Dirk Eisner, Hans-Werner Guth, Bodo Haag, Melina Hermsen, Philipp-Marius Kost, Alexander Kurth, Anya Midori, Robin Scholz, Carmen Sprung, Heinz Strobl - an exhibition by Mathematikum Gießen in cooperation with Origami Deutschland e. V.

Flyer
www.mathematikum.de
---
ORIGAMI 1000 Falten - Origami von mini bis maxi
in Petersberg, March 11 - April 17, 2017
An exhibition at the Museum Petersberg with paperfoldings by Nele Hatoum, Angelika Spindler and Bernhard Jäkel.
The opening is on March 11 at 3 pm.
For further information, please see poster and www.http://www.museum-petersberg.de
---
---
CREATIVA in Dortmund, March 15 - March 19, 2017
Origami Deutschland will have a booth at the CREATIVA, like in previous years. The theme is: Four Seasons.

Who wants to help with the preparations and booth supervision?
Who wants to contribute models for decoration?

For further information, see: Creativa 2017

---
---
2nd Convention on Folding Didactics in the Fröbel Folding Street,
Keilhau (Thuringia, Germany), April 01 - 02, 2017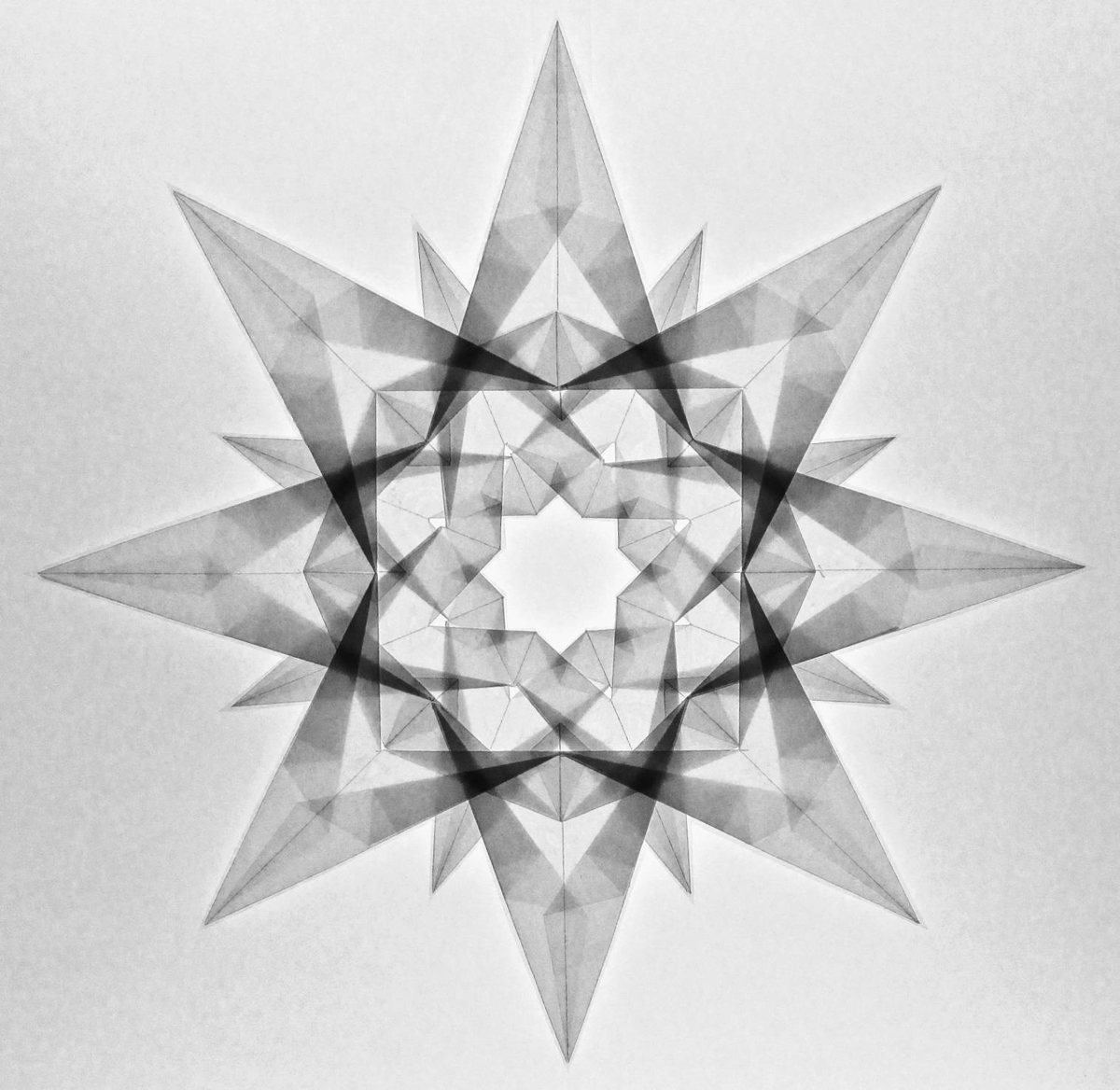 Berlin Christmas Market Star
In remembrance of the victims
of the terror attack at the Christmas market near the Kaiser Wilhelm Memorial Church in Berlin
on December 19, 2016

by Matthias Eichel, Kassel, December 20, 2016

Folding instruction
---
Call for Competition: A Sailingboat for Champagne
For this new Vendée Globe race, and to carry everywhere the name of the village, as well as its smile, La Fabrique is launching the campaign A Sailing boat for Champagne!
The whole world is invited to take part by making a paper or cardboard boat bearing the name of Champagne.

LA FABRIQUE
Concours voilier
Le Moulin - En Praz 2
1424 Champagne
Schweiz

For further information, please see https://www.lafabriquecornu.ch/en/un-voilier-pour-champagne.
---
Origami Calendar Pentagon 2017
Mathias Eichel and Stefan Delecat have made the new version of the calendar Pentagon for the year 2017. Thank you so much!
The calendar is now available for download on the Diagrams page.
---
---
DRF 1 report Die Kunst des Faltens about Barbara Janssen-Frank's origami workshops in Bremen


This television report is provided by Mediathek des DRF 1 - Deutsches Regional Fernsehen and is a part of "Nachrichten aus dem Norden", March 29, 2016.